Life is funny.
You can love something so much all your life and yet one day you wake up and find yourself in a rut. Tired. Burned out. It's not that you–and by you, I mean me–hate what you're doing. You still love it way down deep inside, it's just not quite the same anymore. What used to hold so much excitement now feels lackluster and dull.

Shhhh….I'm going to tell you a secret. This happened to me with sewing and quilting. YIKES!!!!

Don't get me wrong. I still love it. I'm not leaving. I plan to be around for a long, long time. But the same old stuff just wasn't lighting me up like before. I felt like something was missing. I needed something….more.
But…what? I reflected a long, long time. I resisted an even longer time. And then…I surrendered. Meet my new best friend, Buelah.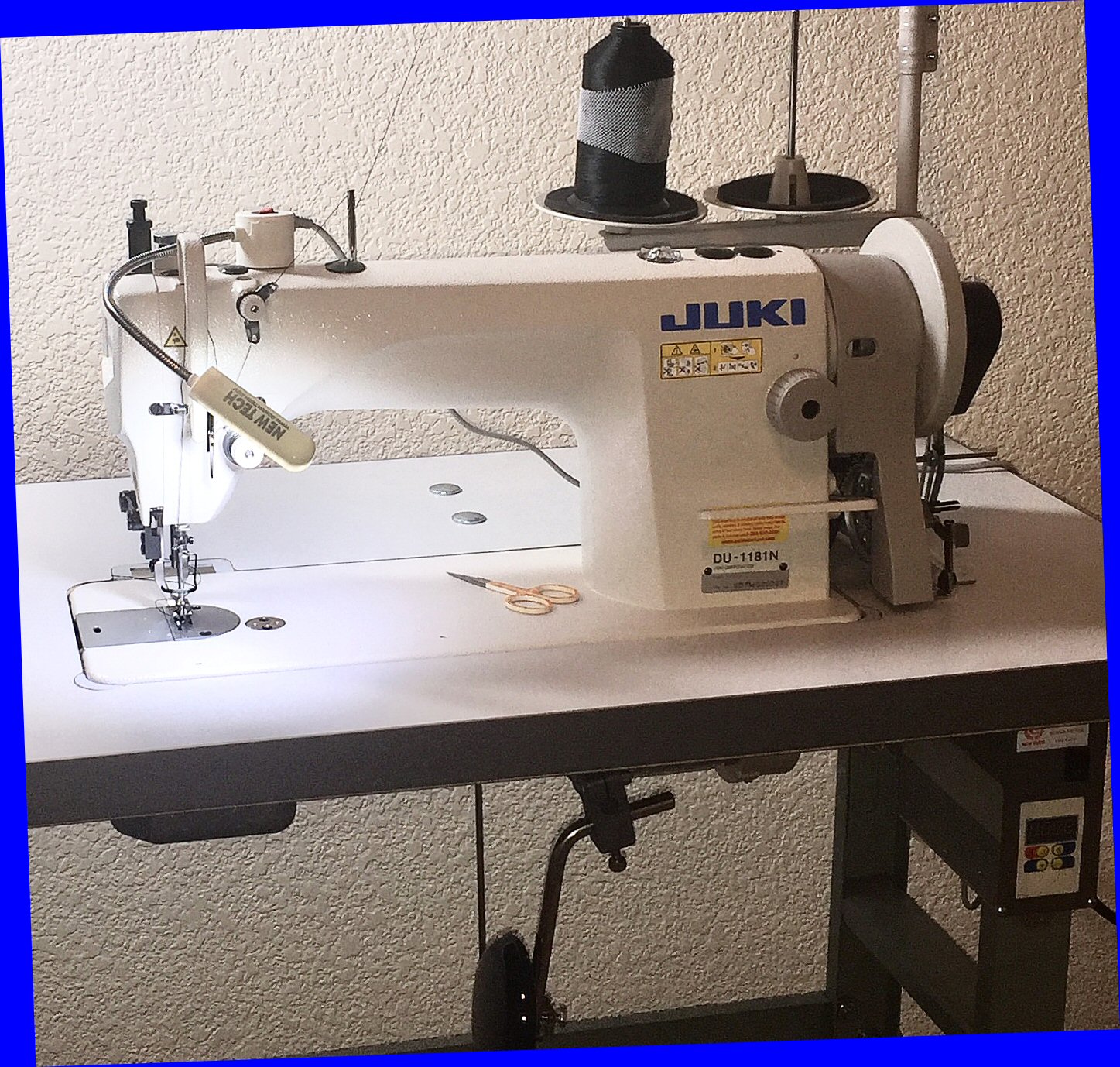 B – is for Brave, together we will bravely explore new territory.

U – is for (virtually) unbreakable…quite literally, she is an industrial machine.

E – is for exquisite stitches sewn, strong and straight.
L – is for love, my love for creating beautiful new items out of old stuff that would otherwise go into the trash.
A – is for able, because together we are.
H – is for happiness and the joy that has been returned!

Buelah is a Juki DU-1181N, single-needle, straight stitch, top and bottom feed industrial sewing machine. She is truly a WORK HORSE! She comes with a high capacity M bobbin, has her own Servo motor, and can sew up to 2,000 stitches a minute (not that we ever get close to that!). She has a max stitch length of 9mm and even has her own sexy knee lifter that can lift her presser foot up to 15mm.
Right about now you're probably asking what on earth possessed me to purchase this machine. The short answer to that is: Bike Tubes.
As you may–or may not–know, I love recycling UP-cycling old bike tubes (and other things) into useful items. Yes, it's true. I was able to sew bike tube on my domestic machine…but not without a lot of fiddling, prepping and babying because that machine was NOT made to sew rubber. Buelah? Well…she sews rubber like butter, baby. The truth is that–before I made the decision to get Buelah–I knew I was killing my domestic machine. That made me really sad. So I realized what I was doing was really limiting myself not doing the sewing/work that I crave the most because of course I couldn't bear to kill my domestic sewing machine. I love her.

What have I created so far? These are just a couple items. Several more prototypes are in the works.
Sew what's the point of all this? Here are 3 points I can share right now:
Exploration of my passion to recycle/UP-cycle old materials into something new, useful and beautiful through sewing.
Diversification of business for SewThankful. I will be sewing and selling a limited number of finished UP-cycled bike related items. Many bike friends and associates have asked me to sew and SELL my creations. This will be a new adventure and I am excited to see where it takes me.
Vehicle for development of new Sew TracyLee Designs patterns. The patterns will be adjusted and written for sewing quilting cottons and traditional fabrics.

What do you think? I'm interested in your constructive thoughts and comments. Please feel free to share below but note that in order to prevent spambots and junk I have to moderate each comment so it may take a little while for yours to post.