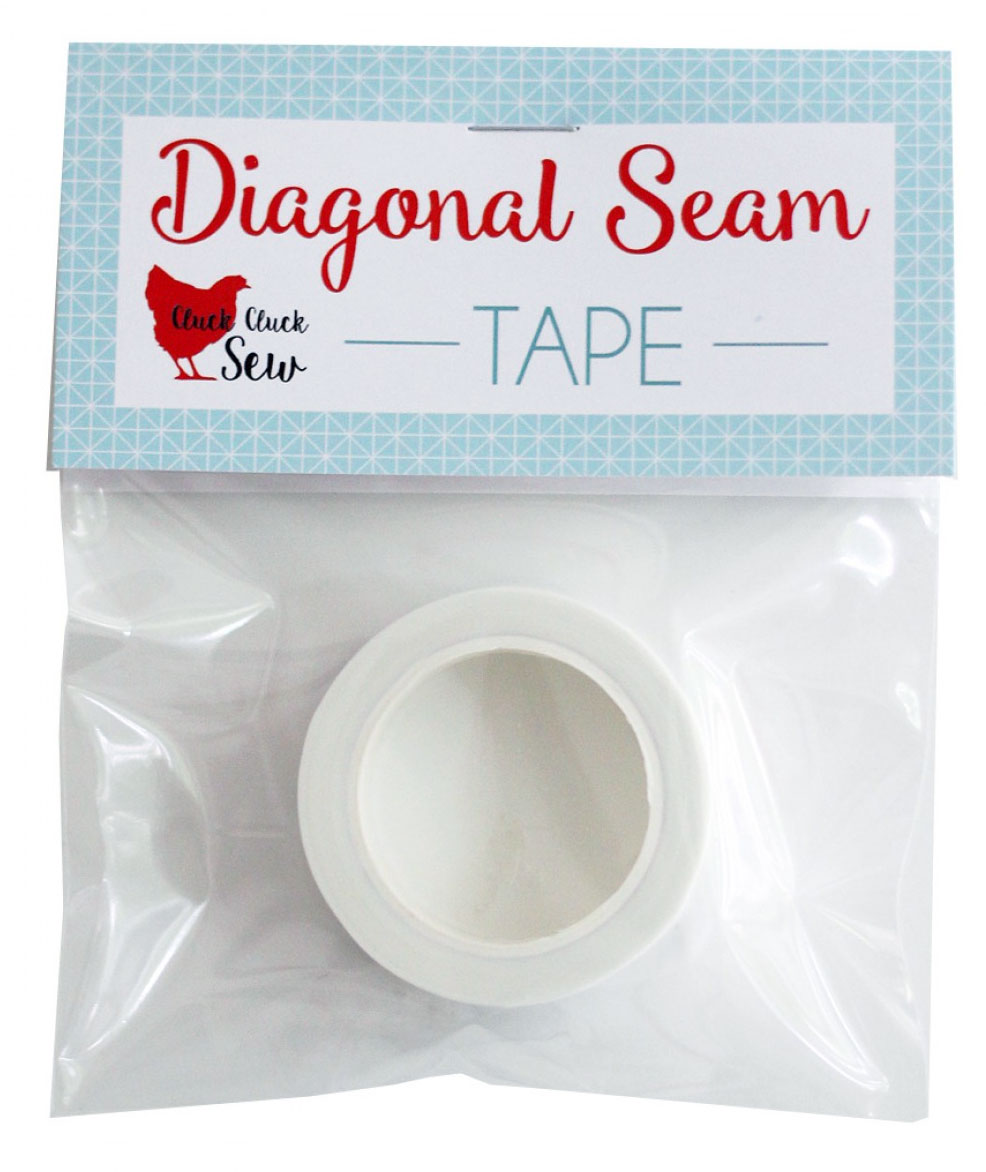 I've been meaning to write this product review for weeks.
Then I made a video demonstrating how to use it to make 3 different quilt blocks/units and after that I promptly got distracted by other projects. Sew…now it's time.
Let me start by saying that when I initially heard of Diagonal Seam Tape and how it worked, I was relatively unimpressed. But I try to keep an open mind until I actually try a product for myself.
After purchasing some, installing it on my sewing machine/extended table, and giving it a try, I have to say I was totally wrong in my initial impression and assumption. This stuff works and it works well without costing a lot of money or needing to fiddle with fancy feet.
Not only is the tape great for sewing diagonal seams to make Half Square Triangles and Flying Geese, it's fabulous for sewing an accurate 1/4 inch seam any time you need one. You can watch the video to see for yourself, but here is the 4 patch block that I made super fast that turned out perfectly:
You can use the tape to make HSTs in 2 different ways.
The first way, you sew 2 squares together, diagonally from point to point using the red center line. Then trim your 1/4″ from your seam. This will give you a single HST.
The second way, you sew 2 squares together, diagonally from point to point using the black 1/4″ line, then flip and sew the other side in the same way. Then you simply trim between the 2 seam lines, giving you 2 (smaller) HSTs.
You can also make Flying Geese Blocks in the same manner as making the first HST variation above, sewing from point to point on the smaller square using the red center line as your guide.
In conclusion, using Diagonal Seam Tape to sew HSTs and Flying Geese blocks is so much faster, so much less frustrating and so much more accurate than drawing diagonal lines on the back of each unit you want to sew together. Given that it's priced well under $10 at this time and there are 10 yards on the roll, I am SOLD on this stuff and won't be making HSTs or Flying Geese without it ever again. You can find Diagonal Seam Tape ON SALE NOW, click here.
Honestly, I love the stuff and I think you will too.
Here's a link to watch the full video demo on YouTube: