Jeff and I recently took the boys up to Santa Fe on the Rail Runner Express Train.  It was a wonderful afternoon and a delightful experience with the boys.  I've included some pictures below. If you click the image, it should open to a larger image in your internet browser window.
We thoroughly enjoyed riding on the upper level of the train, watching the New Mexico landscape whiz by.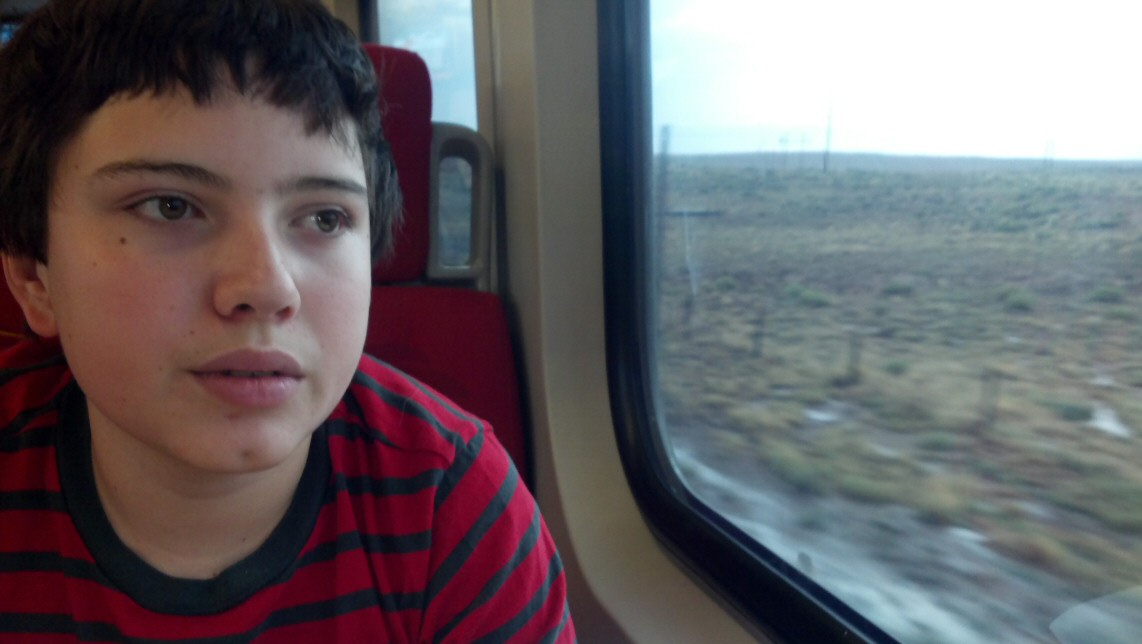 Jared, age 13, contemplates the train ride and the day about to unfold…
Upon arriving at the Santa Fe Depot, we got off the train and walked to the Plaza.
We walked through some shops and galleries, then decided to take a quick tour of the New Mexico History Museum where they allowed photography, but no flash.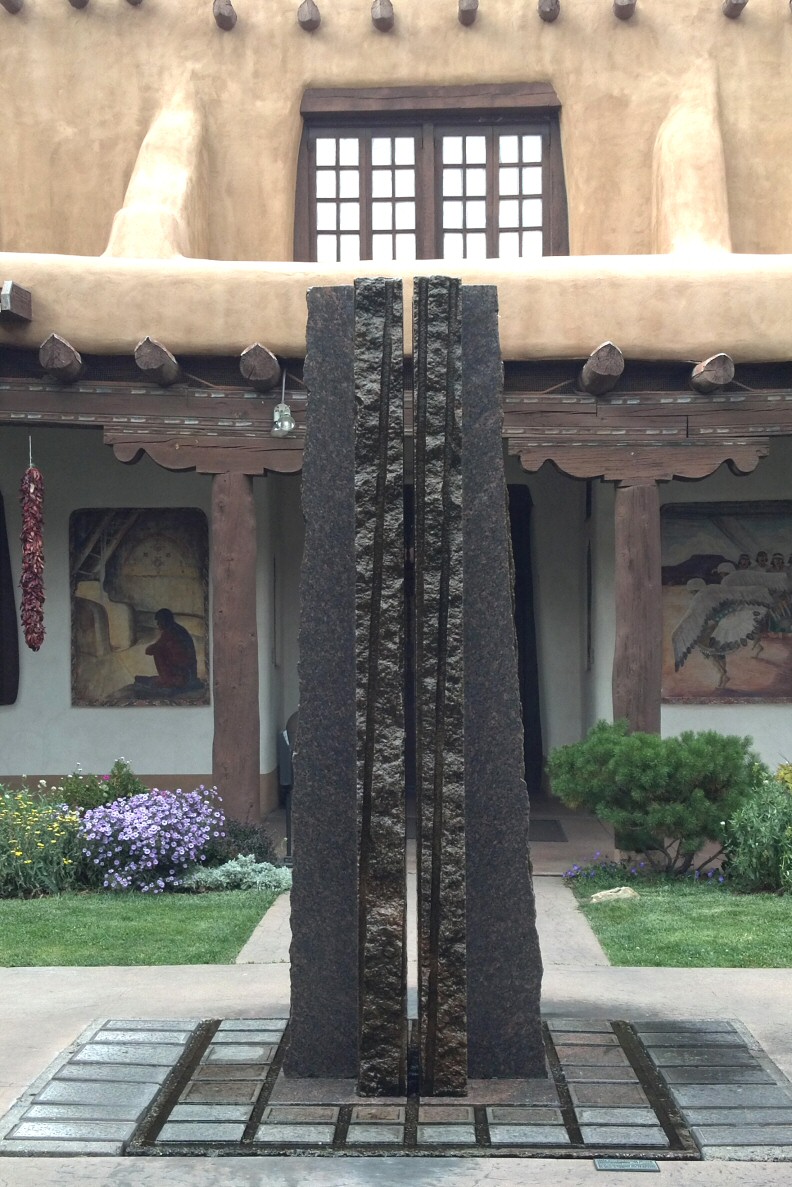 Museum Courtyard Fountain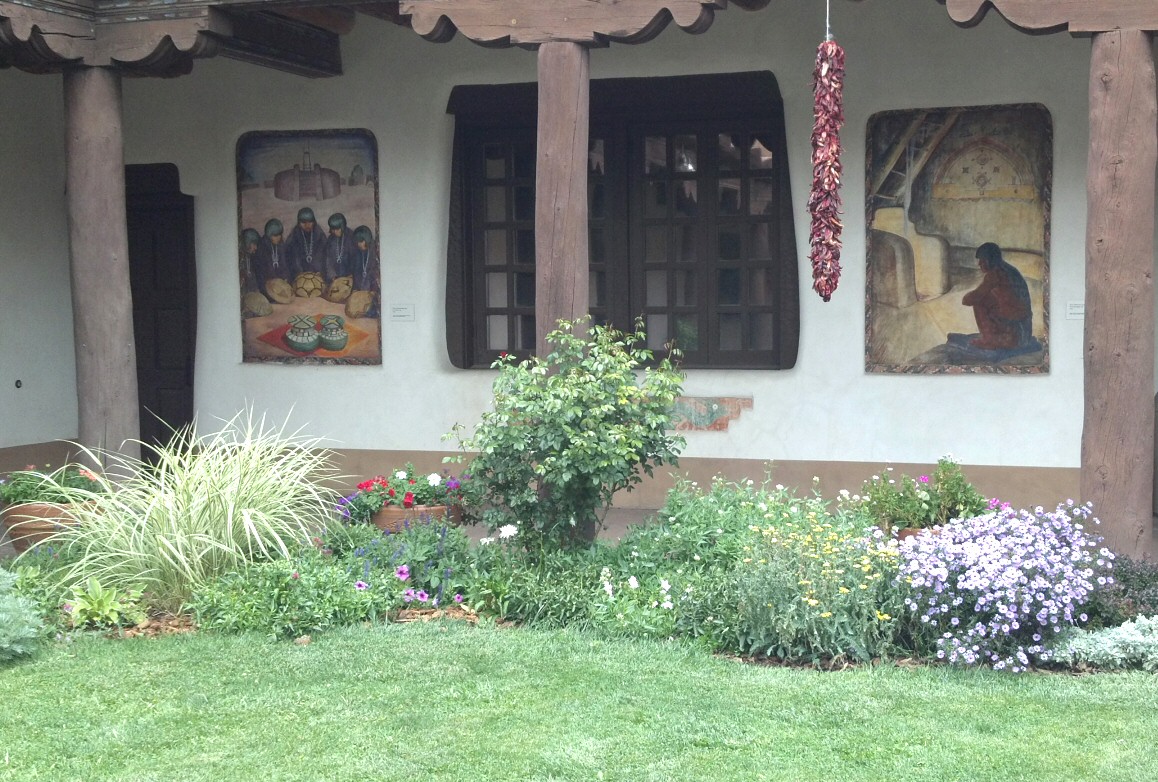 Museum Courtyard – Corner View
Here are just a few of the really spectacular pieces we enjoyed: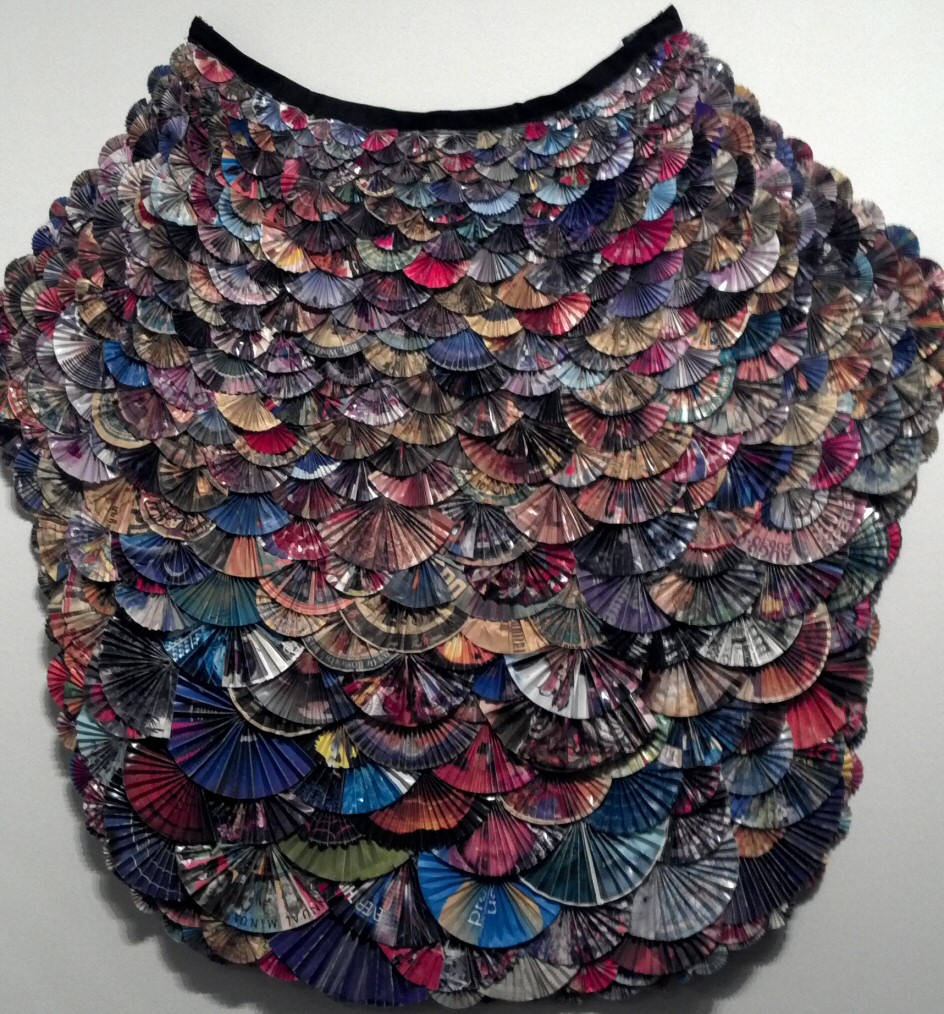 Junk Mail Fan Dress (Wrap Skirt) by Nancy Judd
This piece was made in 2000 from catalogs, solicitations and newspaper ads sewn on to a skirt made from canvas scraps.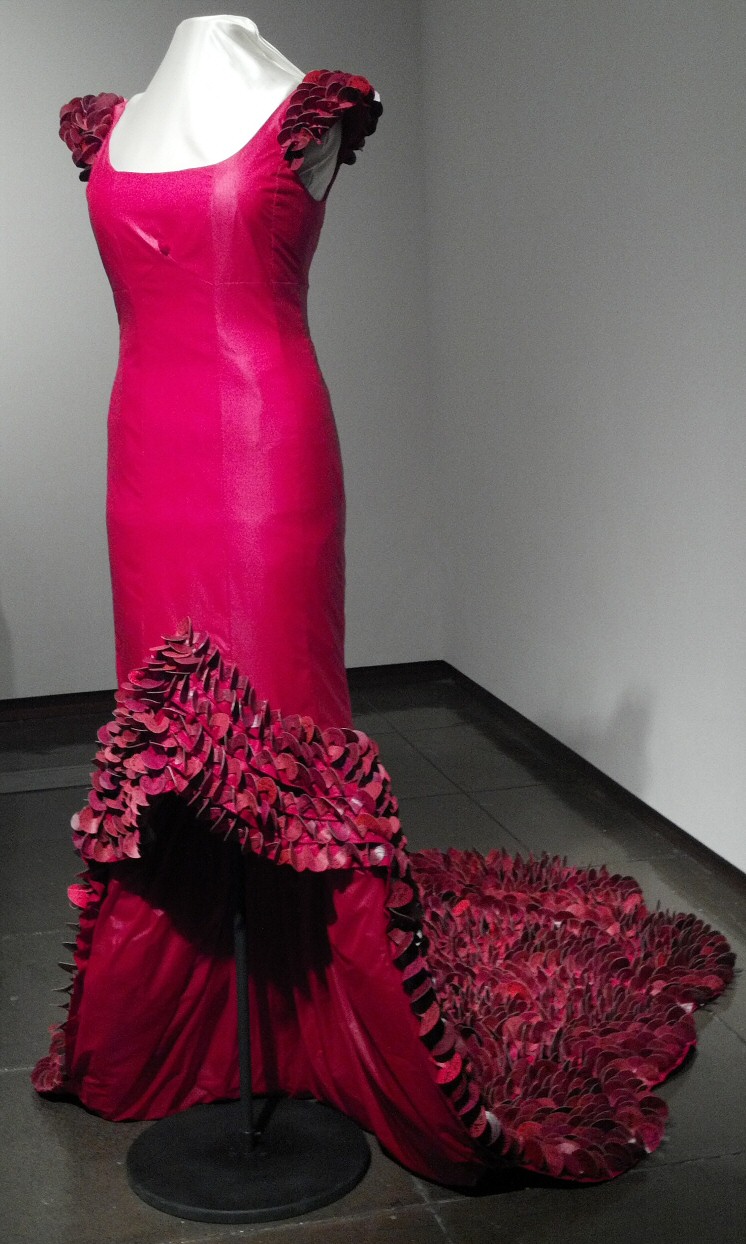 Eco Flamenco Dress by Nancy Judd was made in 2011.
Cereal boxes painted with recycled paint became cascades of ruffles that contain over 5,000 eco-pledges–commitments of actions that people will take to help the environment. Ruffles cover a dress made from parachute scraps.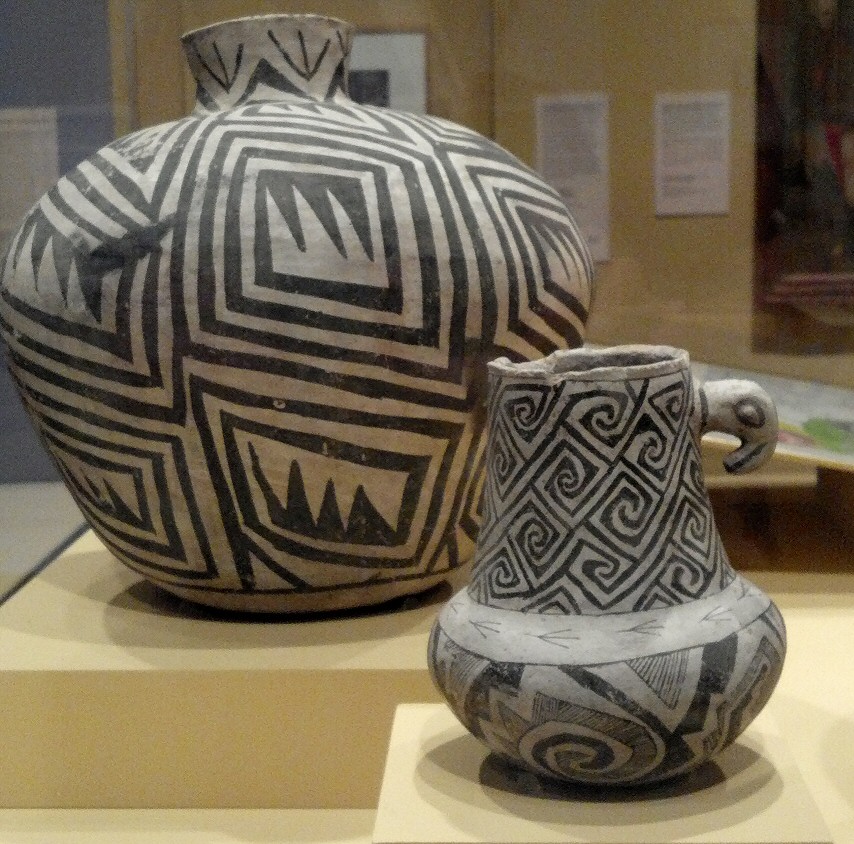 On the left – Escavada Black-on-White Jar, maker unknown. Circa 925- 1125 CE
On the right: Tularosa Black-on-white Jar, Circa 1100-1200 CE.

Both jars are clay and pigment.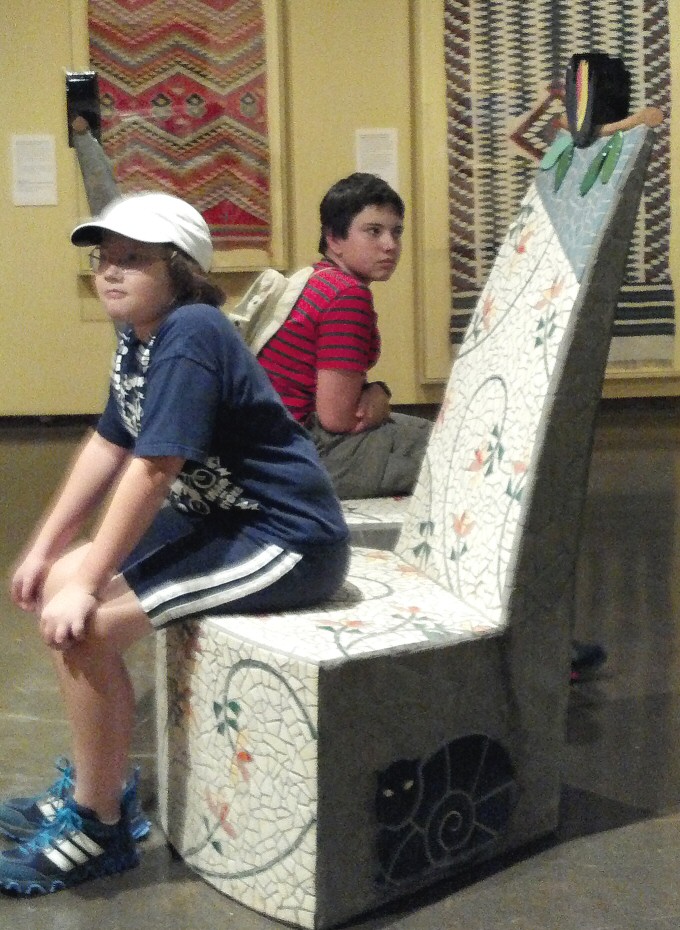 Tile Chairs — Jared & Jacob enjoy a little break. Notice the kitty on the side of Jacob's chair.
I hope you enjoyed sharing part of our excursion.